Whether you are replacing the keyboard and mouse that came with your computer or you just need a setup better suited to your needs, wireless keyboard and mouse combos are easy to set up and easy to use. Most wireless keyboard and mouse combos connect to your computer using a USB dongle that receives a radio signal. This means you can switch the keyboard and mouse from one device to another easily.
Some combos are larger and have comfortable designs, making them ideal for your home PC. Others are more compact in design, which often sacrifices comfort for portability so you can work anywhere. Wireless keyboard and mouse combos range in price and style, and they are devices that you will be using for possibly hours every day.
You should carefully consider your needs and preferences before making a purchase, which is why we've created this guide.
The keyboard and mouse that come with most computers can be less than great, and they are often wired. Wireless designs give you more freedom in how you arrange your workspace with fewer cables to deal with.
If you are only looking to replace your mouse or keyboard, a combo may not be your best option as you will likely pay more than you need to. If you are looking to part with both your old keyboard and mouse, however, a wireless combo is a great opportunity for an upgrade.
The product specifications for most wireless keyboard and mouse combos will state compatibility with various operating systems. Some sets are compatible with just about any operating system, while others lose some functionality with certain operating systems or are simply incompatible.
Many keyboards advertise key programming, but this can be dependent on what type of computer you have. If you have an Apple computer, you should be careful to choose a keyboard that supports the keys that are unique to macOS.
You may use your keyboard and mouse for hours at a time, so it's crucial that you find a design that is not only intuitive but also comfortable. A curved keyboard is what most people think of when they hear the word "ergonomic." Ergonomic designs ease strain on your wrists and allow for a more natural position, especially if you are a touch typer.
An ergonomic mouse can make a difference as well. Its curved design cradles your palm and reduces tension in your wrist while preventing repetitive motion injuries. This design combined with wireless connection allows you to use your mouse comfortably and in a position that suits you.
There's more to ergonomics than a curved or molded design, however. A good ergonomic keyboard and mouse combo has conveniently placed buttons so you do not have to shift your hands too much to reach the buttons or keys.
The majority of wireless keyboard and mouse combos connect to your computer using a USB dongle. This is a very small USB device that plugs into an available port. Your computer, if it is compatible, should recognize the new USB device. From there, you can either follow the onscreen prompts or the instructions provided by the manufacturer to set up your keyboard and mouse. In some cases, the devices will be connected and ready to use as soon as you plug in the USB dongle.
The USB dongle receives a radio frequency (RF) signal from the keyboard and mouse. RF uses a 2.4GHz signal, which may interfere with other wireless devices in the vicinity. However, generally RF is a reliable signal that transfers data at the same speed as a wired keyboard or mouse would, which makes wireless combos an excellent choice for gamers.
If you use the mouse with your left hand, look for a wireless mouse that's suited to you. Left-handed mice may be difficult to find for lefties, but the comfort is well worth it.
Wireless keyboard and mouse combos offer a variety of functions, styles, and auxiliary buttons so you can find the pair that works for you.
There is no better choice between mechanical and rubber dome (or dome-switch) keyboards. It's a matter of preference and sometimes environment, as rubber dome keyboards are significantly quieter.
Mechanical keyboards have been around for decades and have a more responsive feel. The keys clack in response to your touch, and they take less time to receive a signal, making them a popular choice among gamers. Rubber dome keyboards are far quieter, and while they may not be as satisfying to use, they feel gentler and make little noise in a cafe or office space (or around sleeping children).
Most modern keyboards are rubber dome and will suit the majority of users, but if you miss the satisfying clack of mechanical keyboards, you may have to search a bit harder for the right wireless keyboard and mouse combo.
In most cases, the batteries in your keyboard and mouse combo will last for months. Some models may shut off automatically after a period of inactivity, while others require you to manually turn them off to save battery.
Rechargeable models typically use ion-lithium batteries and may need to be recharged as often as once a week, but this means you do not have to buy new batteries every few months. In some cases, only the keyboard or the mouse will be rechargeable, meaning you may still find yourself buying batteries for the other device.
Backlights not only look flashy but also help you locate keys if you are working in the dark. Some keyboards allow you to change the color of the backlight or program the backlight to highlight certain keys or respond to your touch. LED indicators can alert you to caps lock, num lock, or remaining battery life.
Mice are less likely to have light features. Those with LEDs tend to use the lights more for show than for function, but it is possible to find mice with colorful LED indicators.
The cheapest wireless keyboard and mouse combos are available for $18 to $25. They usually do not have ergonomic designs, and batteries are rarely included.
For $30 to $50, keyboard and mouse combos often include batteries or have rechargeable batteries. These are well-designed devices that may be ergonomically curved and are quick and responsive.
Keyboard and mouse combos for $55 to $100 often have extra features like backlights or customizable hotkeys. These keyboards work best for gamers or professionals who need to customize their keys and buttons.
• If you plan to take your keyboard and mouse combo with you, look into carrying cases to protect the keys and buttons.
• Batteries should always be kept nearby so you are not stuck without power.
• A keyboard designed for your operating system is likely to have additional buttons and functions for ease of use.
• As with other battery-powered devices, replacing the batteries in your wireless devices with fresh batteries of the same brand yields the best battery life.
Most of the keyboard and mouse combos in our top five are not ergonomic or backlit, but there are many combos with these features available. One of our favorites is the Logitech MK550 Wireless Wave Keyboard and Mouse Combo for its curved design and large palm rest. Both devices boast a battery life of several years. Another great option if you are looking for more of a gamer's laptop, is the Rii RK900 Large LED Backlit USB Keyboard and Mouse Combo. Though it's a rubber dome keyboard, it feels mechanical and is highly responsive. The backlight is a good brightness, and there are several colors to choose from.
Q. If I want to use a different keyboard or mouse than the one included in the combo, will it be compatible with the USB dongle?
A. That depends. Some USB dongles are universal and can connect to almost any RF or Bluetooth device, while others are more limited. Look for dongles described as "universal" by the manufacturer.
Q. If my computer does not have Bluetooth connectivity, can I still use a wireless keyboard?
A. In the unlikely event that your computer does not have Bluetooth, you will still be able to connect using the USB dongle. In fact, your computer's wireless capabilities are not relevant as long as you have an available USB port for the dongle.
Q. Are wireless keyboards and mice more likely to lag than wired devices?
A. RF connections are incredibly reliable. Is there a greater chance that you will experience lag with RF? Yes, but it is a minimal one.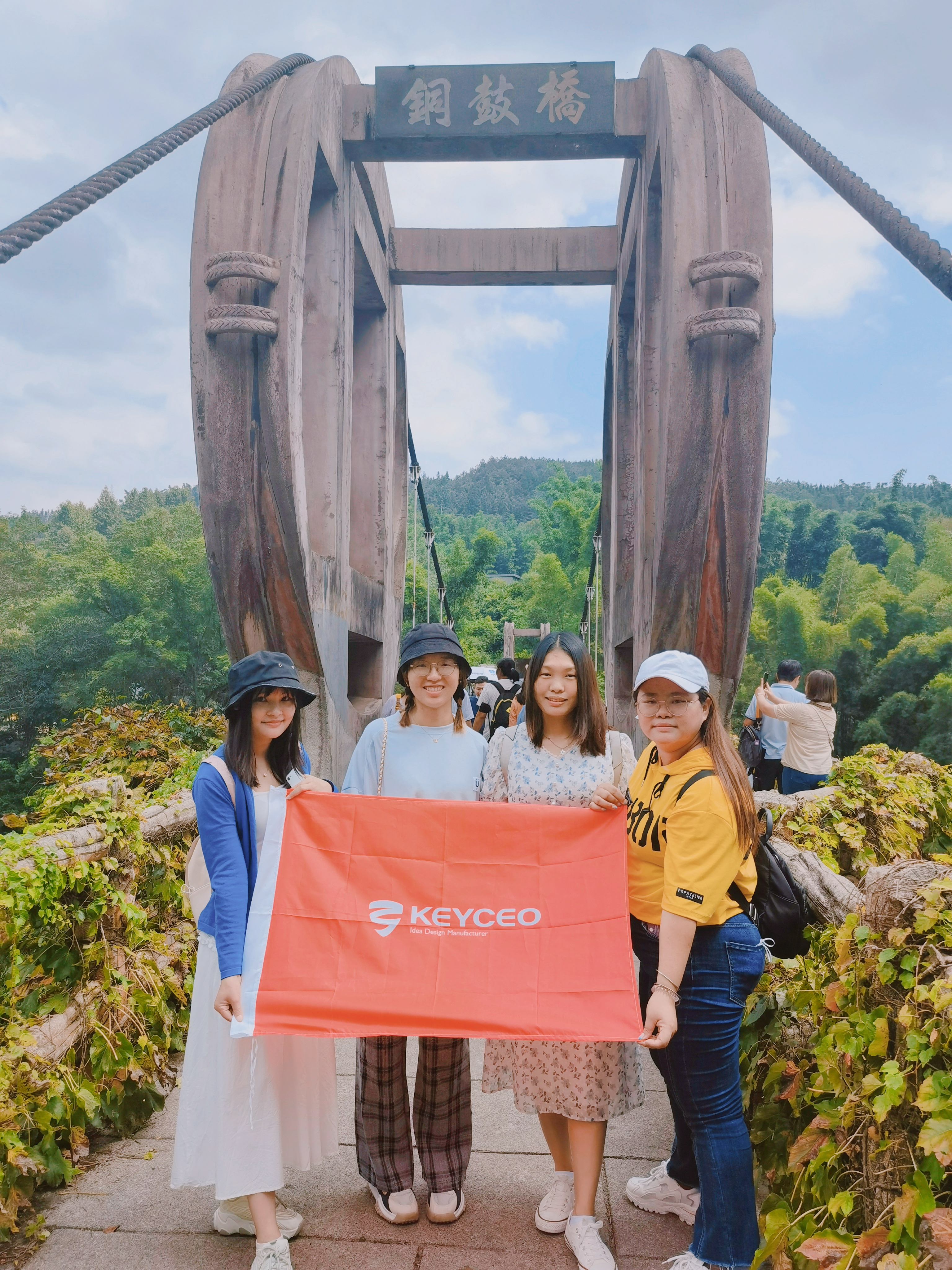 How much is my computer worth?
Processor: $50 Hard Drive: $70 GPU: I do not know what brand it is, or type DVD: $20 RAM: $30 TV Tuner: $80 USB Wireless Adapter: $30 Keyboard Mouse: $15